Are We Really at the Beginning Another Ice-Age?
Even the most casual weather observer has likely figured out that something pretty unusual is happening across the nation, and the world, when it comes to extreme weather. In North America, severe weather has struck from coast to coast and from border to border. But, is there a reason for the drastic changes? In a word, yes.  The reason is that earth is hurtling towards another Ice-Age, and we cannot avoid the challenges that lie ahead when it comes to feeding the population.
Please take the time to watch the video below by one of the world's experts in climate and space weather, John Casey.  John paints a grey picture of the future, but we can overcome it if we act now.
Remember, we now accept Bitcoin, Bitcoin Cash, Litecoin and Dash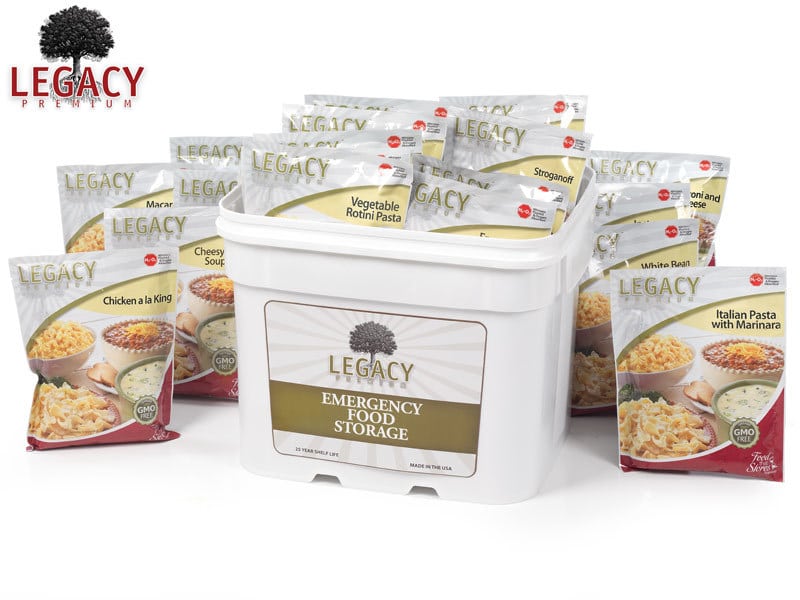 Legacy 120 Serving Breakfast Lunch Dinner Bucket – $50.00 off!
Non-GMO
High in Fiber
Low Fat
Low Sodium
Nitrogen Flushed Pouches
No HFCS
No MSG Added
Uses Sea Salt
Oxygen Absorbers
Vegetarian Friendly
Also, save big on the following items.  Click Image to save:
Powdered Peanut Butter                           Freeze Dried Broccoli                               Blueberry Pancake Mix                               Freeze-Dried Blueberries
Regular Price: $40.00                                Regular Price: $40.00                               Regular Price: $40.00                                 Regular Price: $58.00
Sale Price: $29.00
  Sale Price: $29.00 
  Sale Price: $29.00                                         Sale Price: $42.00